Education: Learning at Shir Tikvah
Education: Learning at Shir Tikvah
We want our children to experience Judaism with joy.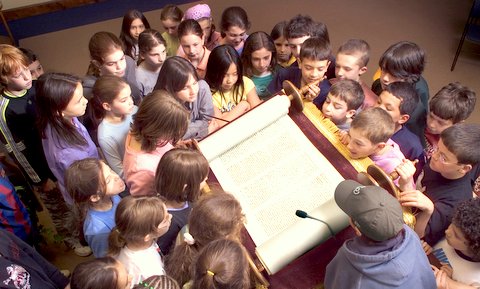 That's the goal of the Shir Tikvah religious school, and we take a holistic approach towards achieving it—a combination of spirited classroom learning, meaningful hands-on activities, home-based traditions, and participation in the work of the community through an innovative program called the Learning Corps.
Learn More:
How to enroll
Registration is open for the 2019-20 school year! Temple Shir Tikvah members can enroll online, or download a paper application. Learn more about membership here.
Please note: If you have just recently submitted an online membership application, you may have to wait several days before you are able to enroll your child(ren). If you have any questions, please contact the Temple office at 781-729-1263.
Wed, April 21 2021
9 Iyar 5781
Today's Calendar
---
Upcoming Programs & Events
---
This week's Torah portion is

Parashat Acharei Mot-K'doshim
Lag BaOmer
View Calendar
Wed, April 21 2021 9 Iyar 5781